So I recently joined an art challenge on cghub.com called Fairy Tales Re-Imagined. The challenge is to pick your favorite fairy tale and make an illustration with your own twist to it, and you can do whatever you want to your theme i.e. cinderella in space, a post-apocolyptic snow white, beauty and the beast as aliens, etc. It doesn't have to be a famous one either. The top 3 winners get some incredible prizes, including some recognition and quick interview on their website and in a top digital artists magazine, ImagineFX magazine.
The one I chose to do is a folktale called "Wiley and the Hairy Man."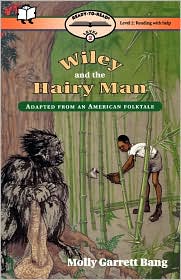 Its a story about a boy named Wiley who goes in a swamp and gets confronted by the Hairy Man, who wants to take him and eat him. The story is now a popular children's play. There's different variations on the story, you can read one of the variations here:
Wiley and the Hairy Man retold by Molly Garrett Bang
I have til August 4th to complete my illustration. Here is some development drawings I have so far of Wiley and the Hairy Man.
Wish me luck!